continued from page 1
Chris: Tell me about the Texas Music Museum?
Bob: Okay! The Texas Music Museum. I became the Chair of the Austin Music Commission. We got the City of Austin to give sixty-five thousand dollars to get this thing off on the road. It's been around for about ten years but it's run by a bunch of absent-minded professors who needed the jump-start money. They've done a ton of research. They have the largest collections of Texas-German, Texas-Czech, Native Caddo Indians and Karankawas, all their instruments and music; of course tons of archives of Texas Blues, Leadbelly, everything! You name it.
Chris: So it's comprehensive museum.
Bob: We're gonna make a major museum here in Austin.
Chris: Downtown?
Bob: We don't know yet where it's gonna be. We're on the ground floor and we need help. I'm putting together an advisory board: Ray Benson, Pedals Wadsworth, Willie is thinking about probably will do it, Ray Hubbard…
Chris: People knowledgeable of the history of Texas music…
Bob: And also have connections to deep pockets. Ray Benson is probably the one with the biggest connection to deep pockets of any musician around here. He knows all those folks at Vignette who said the Austin music scene is the reason why so many of them moved here. "Here's a million dollars and give me ideas on what to do with it." So right now the Texas Music Museum is one of those ideas and we're gonna try to get some of that money.
But other computer companies are following suit and asking what they can do for the Austin music scene.
And this isn't just Austin music; this is all of Texas. The Texas Music Museum exists now in some little funky offices over in east Austin we got the City to give 'em. So we're looking for an interim spot, and then a bigger spot, and then a major two hundred and fifty million dollar museum!
And there would probably be a whole "Lubbock Wing"!
Chris: There would have to be! [Laughs]
Bob: That's a real no-brainer; I see a whole Lubbock Wing. You walk in and you're in Lubbock.
"Lucky Me! I live in Lubbock!" Do you remember that song?
Chris: I remember the bumper stickers. I didn't know it was a song!
Bob: Tommy Newsom and the Newtones wrote a song…I'll sing it to you…It goes like this; This is all about Lubbock:
[Goes for his guitar]
"Lucky me.
I live in Lubbock.
Lubbock, Texas, USA.
The people here are oh so friendly,
And that is why I say…
Lucky Me…"
That's all it says, over and over and over again! [Laughs] Every time we're in Lubbock, Jerry Jeff gets me sing that song and people go crazy.
Anyway, so that's the Texas Music Museum.
Let me tell you real quick how Joe Ely got his record deal with MCA:
The Lost Gonzo Band was on MCA. Jack Parker, Head of Country Music MCA, was in Austin. I met with him, and says, "Bob, they told me to hire four new artists. I want one of them to be from Texas. Do you have any ideas?"
Johnny Hughes, Ely's old manager, had given me their original demo with "West Texas Wind "on it, "Standing at a Big Hotel." It was so incredible! They should've put that out. It was the greatest! What a tape!
He said, "We wanta hire somebody." And I go, "Man! Have I got somebody for you!" So we go up into his hotel, and I play that tape for him. And Lloyd [Maines] is playing on West Texas Wind…That song is so evocative of Lubbock - And Lloyd played the greatest steel solo that's ever been recorded!
I'm pulling my heart strings, going, "Can you believe this?"
And these guys are BIG TIME characters at MCA, and they're going, "This is the greatest shit I've ever heard in my life!"
They left that night, flew to Lubbock, and went to go see Ely at The Cotton Club…Johnny Hughes - bless his heart - thought he had the next Dylan and was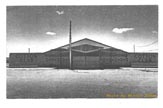 asking just a ton of money, so MCA started trying to play off Michael Brovsky down here in Austin.
Brovsky was like, "We'll have a bidding war. We'll get you so much money!"
And Ely just wanted to make a record, and he said "forget it" and he just went out and signed the contract himself. He didn't get screwed; He just could have gotten a better deal. He just didn't want to stall anymore, listening to these other people. He was ready to go.
I can dig it.
So they made that first record…But the demo was better. Maybe one day they'll put it out.
Chris: Well, Awesome!
Bob: Awesome!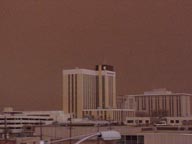 But when you think of Lubbock, so much has come out of it, but I really think it has to do with wanting to get out of there. The environment was not so pleasant. There's a certain beauty about being in a desert, but Lubbock is really not so much a desert as it is cotton patches. I lived right across from a cotton field in way-west Lubbock. Cotton fields as far as you could see! Dust! We had mounds of dust in our house! The dust in the sky could get black as night!
Chris: I remember being a kid in the early '70s and seeing just a mountain of dust coming from the West.
Bob: Mountains of dust! And tornadoes out the gazoo. We'd get on our roof and watch the tornadoes out in the cotton fields. [Laughs].
So we all started playing music, I think…at least, I did…just because it was so joyous and put you in another world. Buddy Holly was on the radio, Hank Williams, the Everly Brothers…You could listen to that shit and go crazy!…And dance…Dancing was a big part of it.
Chris: I think why it became such a big part to me - and why I became so observant about what was going on - is because I had to get out and do something; And those clubs and bars were the only place where there were people together doing something, sharing something together. I think sharing something like that with a group of people is a big thing.
Chris: Other forms of art are much more introspective; Whereas music is a thing where you can go out there and be with your friends and kick it back and forth, hear something new which you never heard before.
And it's not so much a business there. It really is just kind of "Survival."
Bob: That's right.

Return to Interviews or Home
---

Do you like the interviews you have been reading on virtualubbock.com?
Buy the book by author Christopher Oglesby
Fire in the Water, Earth in the Air:
Legends of West Texas Music

"As a whole, the interviews create a portrait not only of Lubbock's musicians and artists, but also of the musical community that has sustained them, including venues such as the legendary Cotton Club and the original Stubb's Barbecue. This kaleidoscopic portrait of the West Texas music scene gets to the heart of what it takes to create art in an isolated, often inhospitable environment. As Oglesby says, "Necessity is the mother of creation. Lubbock needed beauty, poetry, humor, and it needed to get up and shake its communal ass a bit or go mad from loneliness and boredom; so Lubbock created the amazing likes of Jimmie Dale Gilmore, Butch Hancock, Terry Allen, and Joe Ely." - University of Texas Press