Fire in the Water, Earth in the Air: Legends of West Texas Music
by Christopher Oglesby
Published by the University of Texas Press:
"As a whole, the interviews create a portrait not only of Lubbock's musicians and artists, but also of the musical community that has sustained them, including venues such as the legendary Cotton Club and the original Stubb's Barbecue. This kaleidoscopic portrait of the West Texas music scene gets to the heart of what it takes to create art in an isolated, often inhospitable environment. As Oglesby says, "Necessity is the mother of creation. Lubbock needed beauty, poetry, humor, and it needed to get up and shake its communal ass a bit or go mad from loneliness and boredom; so Lubbock created the amazing likes of Jimmie Dale Gilmore, Butch Hancock, Terry Allen, and Joe Ely."
"Indeed, Oglesby's introduction of more than two dozen musicians who called Lubbock home should be required reading not only for music fans, but for Lubbock residents and anyone thinking about moving here. On these pages, music becomes a part of Lubbock's living history."
- William Kerns, Lubbock Avalanche Journal
---
---
Enjoy this variety of Lubbock music videos.


- 2/19/11
E-mail us your suggestions!
---
FOUND: New Vintage Video Clip!
Terry Allen performs on Shindig, 1965

Recommended: Terry Allen's art published by UT Press!
---
Austin country rockers La Tampiquena recorded a Live concert performance at south Austin's Road House Rags to celebrate Texas Independence Day March 2, 2010. La Tampiquena features three of Lubbock finest musicians: Mike Bernal on drums (on loan from his full-time gig with Dale Watson), Fletcher Murchison on mandolin, and Matt Lara on squeezebox and mouth harp. Also in the band are Will Dupuy on standup bass and lead vocals (formerly with South Austin Jug Band), and Matt Slesher on guitar (and vocals in this video). Lubbock guitar wizard Shad Daugherty often sits in with the band.

La Tampiquena on Texas Independence Day 2010

Chris Oglesby's virtualubbock | MySpace Video
---
John Chambers and his Sweet Band
with special guest singer - Tommy X Hancock, the Godfather of Lubbock Music @ Lubbock's Firehouse Theatre, April 2009; video produced by Richard Wright.
John Chambers is a third-generation Lubbock native. He co-produced his new CD "Simone" with Alan Crossland and Brian McRae. Chambers also writes for television and film. After years in L.A. and San Antonio, he now resides in Lubbock once again.
---
New Music from Lynda Kay
Hi Chris,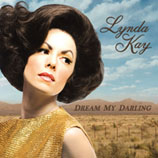 How are you? We just finished the mix for my single called "Dream My Darling" and I wanted to share it with you...it is the title track for my debut solo album that's coming out in May... Just click on the link and below to listen:
http://www.lyndakay.com/single.htm
I hope you enjoy it...we're really proud of it!
talk soon,
Lynda Kay
www.lyndakay.com

Read Chris Oglesby's interview with Lynda Kay
Sent: Tuesday, May 05, 2009 3:56 AM
Subject: Dream My Darling music video!
Hey Chris, How are you? Jonny and I just finished my new music video and I wanted to share it with you :) Here's the link:
---
Wade Parks with Matthew McLarty
Wade Parks and Matthew McLarty perform "Square One" Live on the Todd Klein Show - Hosted by Todd. R. Klein and Co-Hosted by Matt Yugovich on KRFE 580AM Lubbock Texas, July 17, 2009.
Wade is one of my favorite songwriters in Lubbock, and fiddler Matthew McLarty carries on the musical tradition of one of Lubbock's most creative families.
I understand this song was written about Wade's deceased dog Niki.
Kudos to Councilman Todd Klein for recognizing that local original music is one of Lubbock's most valuable resources.
READ Chris Oglesby's interview with Wade Parks
---
Jo Carol Pierce . 4-11-09 . Holy Weekend
Jo Carol Pierce 4-11-09

god bless jcp, david halley & mary welch
---
Joe Don Davidson sings with the Planets
---
New Video short of Tom X Hancock
Director Tim Harman, a native of Lubbock, produces video shorts. Here is a piece on Tom X Hancock, the godfather of Lubbock music. Tom X discusses his non-fiction book "Zen and the Art of the Texas Two Step."


---
Classic Joe Ely Band on Austin City Limits

---
Kendra Elliott
with Lesley Sawyer, Brian McRae, Curtis Peoples, & Alan Crossland
From the Sandstorm Picnic - Austin TX 4/25/08

---
Richard Bowden & Brian McRae jam with John Chambers
---
Chris Oglesby co-hosting the SandStorm Picnic 4/25/08
---
Trailer for "Lubbock Lights" co-produced by author Chris Oglesby
---
Eddy Beethoven & the Sons of Fun - 1988

---
The Legendary Stardust Cowboy on Laugh In - Freak Out Lubbock Style!

---
Here's a golden oldie by Jack Huddle
[That's Buddy Holly playing the guitar solo!]
---
The Nelsons - long-lost hit from the early '80s MTV Basement Tapes
"I Don't Mind."
---


Dave Holt

David Holt @ "The Spoon" - March 2008
---
Texas BelAirs

Texas Belairs with RC Banks & Ponty Bone - January 2008
---
Darren Welch Rocks!

Darren Welch @ "The Spoon" - June 2007
---
Jesse "Guitar" Taylor "Gangster of Love" live @ London's Cricketeer
---
Terry Allen & the Panhandle Mystery Band "Gimme a Ride to Heaven"

---
The Beaumont's - from the central part of Lubbock
---
Lubbock legacy and Tech grad Lynda Kay Parker & Lonesome Spurs
video by chris oglesby

---


International award winning poet Paul Bullock reciting "Car Pool Mom"
@ 2006 signing party for Chris Oglesby's Fire in the Water, Earth in the Air: Legends of West Texas Music, Stubb's Austin
---
Natalie Maine's ode to her hometown "Lubbock or Leave It"
---
Return to Videos page 1